LTL, Freight Services, Flatbed Trucking and more
Commited to excellence in every facet of the transportation business
For over 40 years, the PINCH Family of Companies and our team of transportation professionals have delivered oil field equipment, pipe, steel and machinery across the nation. In addition, we have added crating, storage, proppant delivery and container drayage to our list of services. We are a single-source provider and an industry leader in safety, professionalism and on time deliveries offering:
You get everything you need when it's "Powered by Pinch."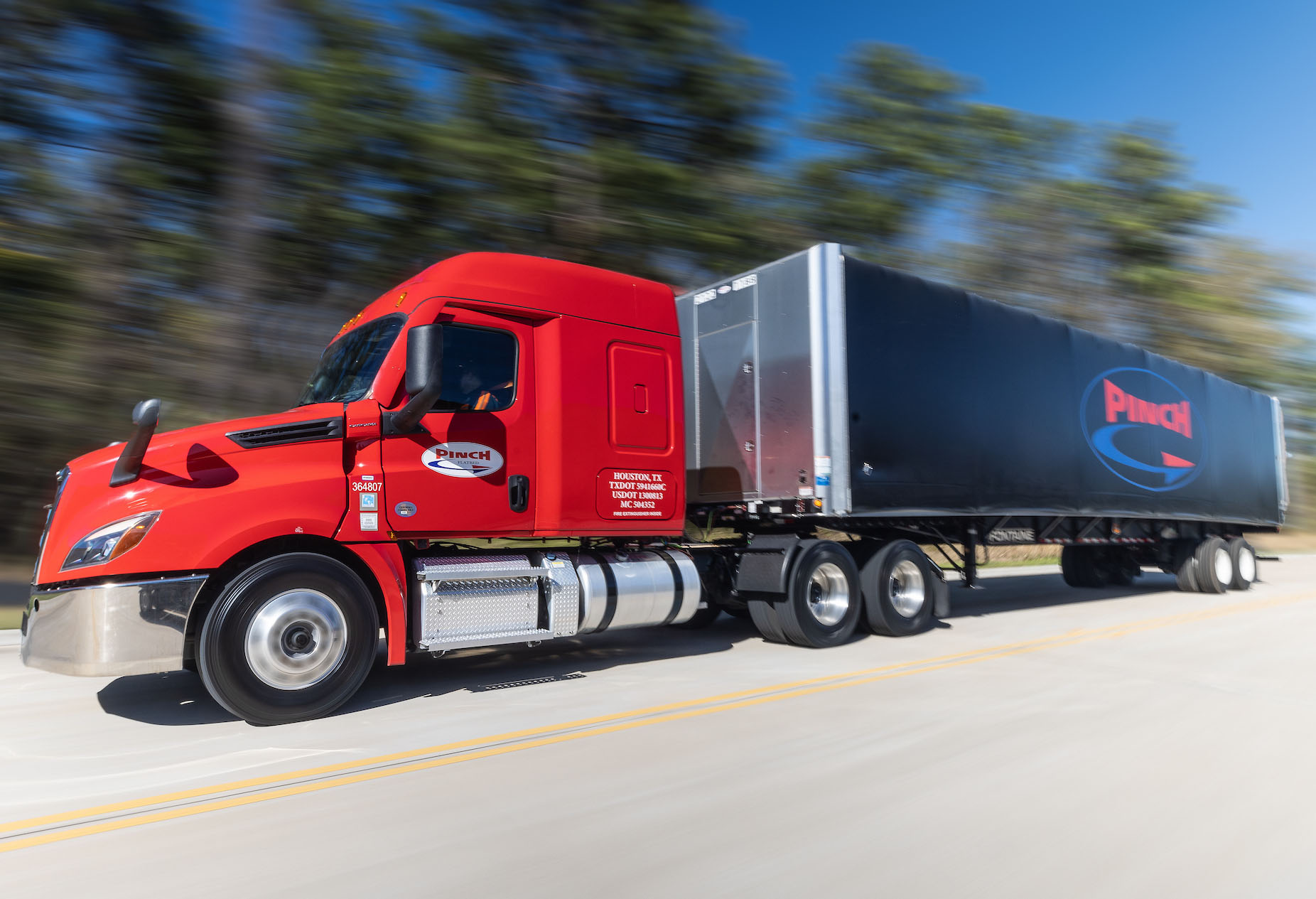 Request a Quote
Pinch is committed to Excellence in every facet of its business. We provide the highest quality in Flatbed Trucking, Transportation Services, Safety, Customer Care and Productivity.