Pinch Intermodal's cost-effective transportation services will save you time and money. Our experienced intermodal logistics professionals work with you to determine your specific intermodal transport requirements and then manage each shipment from dispatch to delivery. Pinch has interchanges with major steamship lines, ports and rail to ensure your full container goods make it to you or your customer on time and in one piece.
Interchanges with major steamship lines, ports and rail
Seamless Import + Export Services
Over 35 Years of Experience
GPS Tracking on Equipment
CTPAT Compliant
US Customs Bond
T.A.B.C. Certified-C1020835
US Customs Bonded-17C002CXZ
HAZMAT Endorsement (HME)
Pinch Intermodal's collective knowledge and expertise comes from our team's experience in general commodities. From our dedicated truck drivers to our ownership, Pinch is regarded as an industry leader in safety, professionalism and on time deliveries.
---
Common areas in the Houston, TX market we service on a regular basis:
Bayport
Barbour's Cut
Jacinto Port
Greensport Terminal
City Docks
Manchester Terminal
Texas Terminals
Care Terminals
UP Ramp
BNSF Ramp
KCS Ramp
Industrial
Galveston
Freeport
Overweight
---
Pinch Intermodal provides 5% overweight service with in a 20-county radius of Houston. Light weight chassis and day cab trucks allow more cargo weight to be hauled in and out of the Houston ports, ideal for plastic resin exporters.
Over the Road Drayage
---
Pinch Intermodal has apportioned tags and uses our new fleet of chassis to pull containers out of Houston to various cities around Texas and beyond.
Truck brokerage services from small parcels to oversize equipment. You call, we haul!
PINCH DEDICATED FREIGHT SERVICES
Seamless Import
---
Pinch has a close relationship with the international freight forwarding industry and through these relationships we have developed the "Seamless Import Solution."
Pinch works with the forwarders to coordinate the pick-up of incoming containers from the port or rail depot, dray them to a Pinch facility and deconsolidate the container. Pinch then reports inventory and arranges for last mile transportation. Our seamless service is a one-stop distribution service from the port to the door.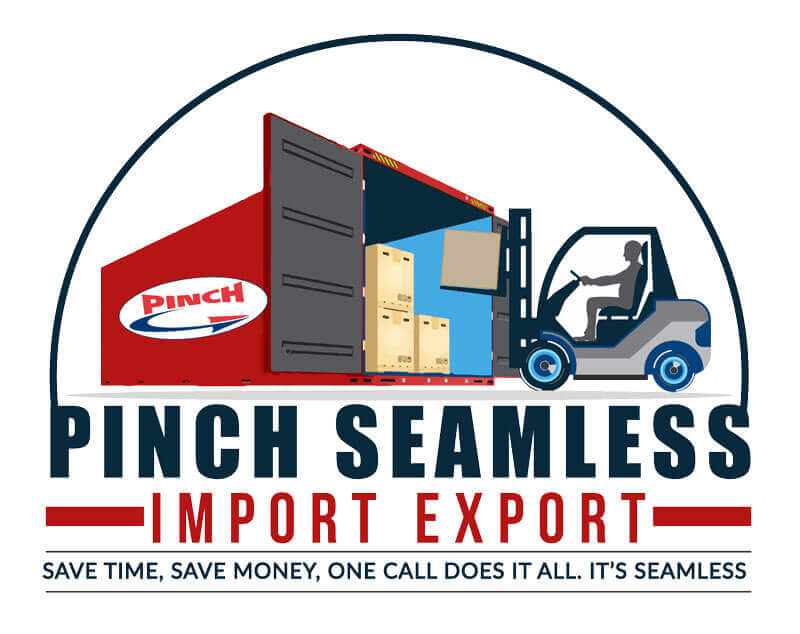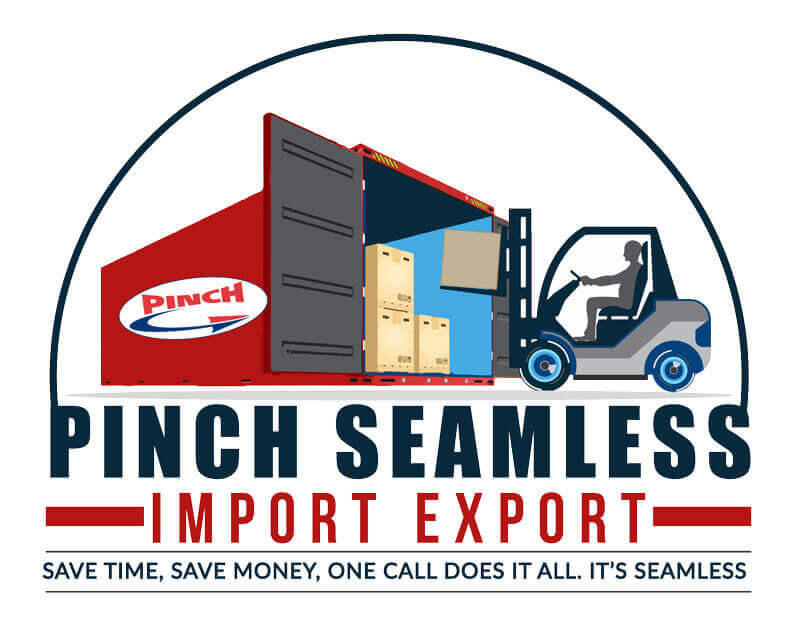 Seamless Export
---
Save valuable time and money by using Pinch's Seamless Export Service. With one call you can arrange for pick-up, crating, consolidation, and delivery to the forwarder, airline or vessel of your choice. We provide a seamless chain of custody and accountability for your shipment from the time it leaves your dock. Save money on local delivery charges and the transfer of your freight between crating companies, trucking companies, and forwarders. Speed up the entire process by as much as two days by dealing with a single source provider.
Pinch also provides full-service export packing services. Combining a crating service with transportation lends added convenience and accountability where export shipments are involved.