Local, Regional, & Long-Haul Truck Driving Jobs
A History of Pinch Transport
When Pinch Transport began, it offered local truck driving jobs to those who were interested. Starting in 1976, Pinch (originally called AFTCO Enterprises) created its business. We established trucking jobs for all those interested with a CDL driver's license. At Pinch Transport, we are Christian-based and expect excellence—our employees don't work for us, we work for our employees, so we require a high level of excellence. You can also count on us being respectful, trustworthy, goal setting, innovative, and honest. We value our integrity as well, and expect the same from our employees. You can read about our full history here.
Local, Regional, & Long-Haul Truck Driving Jobs
The CDL driver team of professionals keeps its business alive by our promise—to provide an exceptional service to all of our customers. Our top-notch service keeps us running, and we offer the best customer service we can provide. We also keep the working dynamic of things as friendly and as rewarding as possible.
Pinch Transport requires a CDL driver's license, as it maintains the highest quality transportation services there. Our local truck driving jobs take pride in the high standards we uphold, and Pinch never forgets that it is the people who our business possible. For those that Join the Pinch Transport Team, we will have the everyday support you need. We promise you can count on the people that can count on you.
If you would like more information about local CDL jobs, feel free to contact us at jobs@pinchtransport.com or 713-548-4006.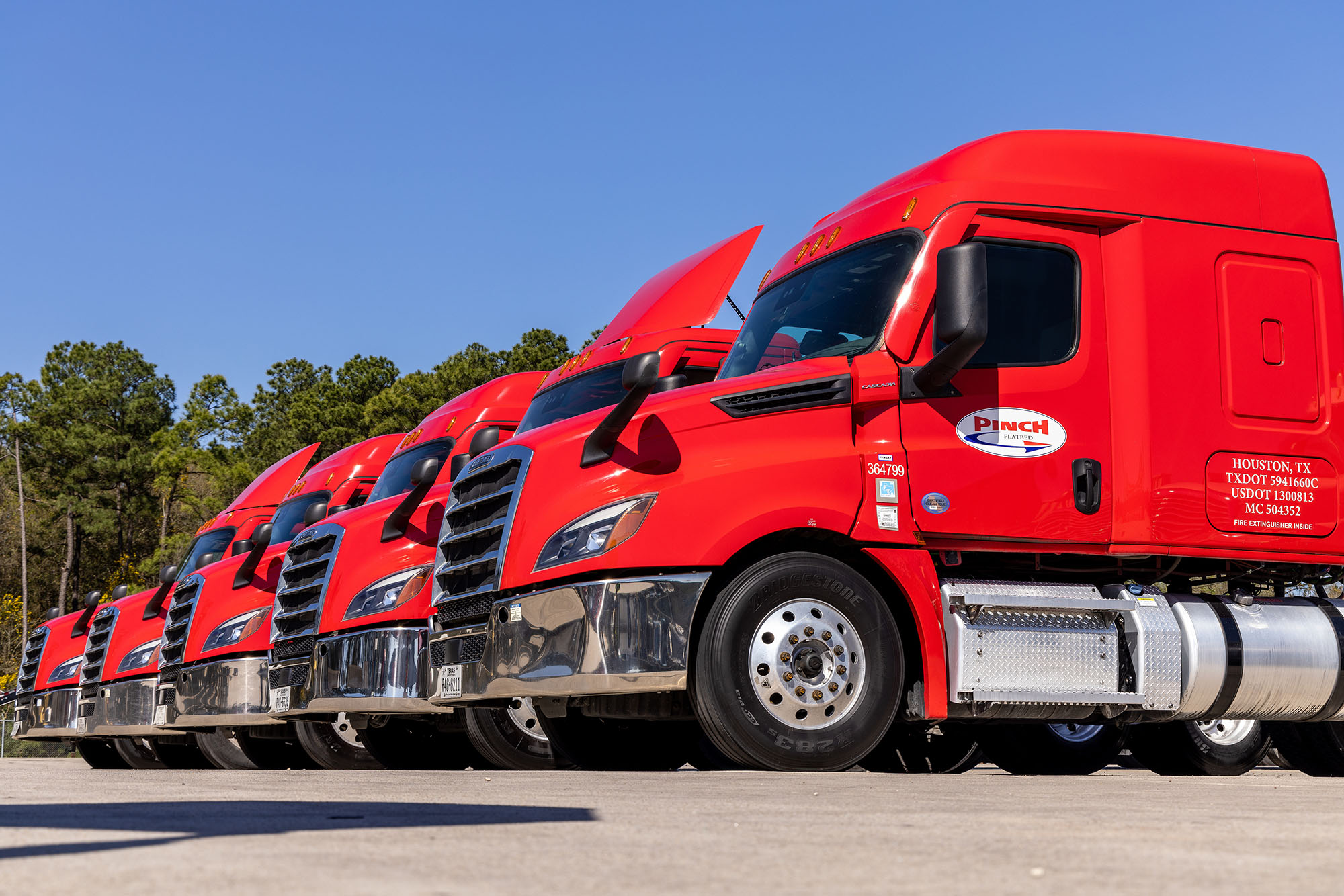 Local Truck Driving Job Benifits
A truck driving job has quite a few benefits. In general, trucking jobs are beneficial, but Pinch Transport offers more benefits than many competitors.
Truck driving jobs, in general, offer an opportunity to see the world, but Pinch also offers a steady paycheck, a no-stress environment, and enough time off to still see your family.
Pinch's Truck Driving Benefits
Pinch Transport offers a weekly, never-failing pay. We also have vacation days that are flexible and work around you. We include sick days as well, and we automatically take care of Holidays.
Specifically, Pinch offers a simple, quick, and easy way for you to send in an implication. You can contact us online, and find our available jobs here. We always have local CDL jobs ready for you. Pinch also readily accepts new members to its trucking family. You can find the majority of our jobs across Texas, be we have many jobs available in Oklahoma.
Our paygrades are also some of the best you can find in Texas, and you can contact us to get a yearly estimate. The average annual salary for a truck driver for Texas is $75,000, and Pinch offers high-end paygrades. For those interested, contact us for a quote!
At Pinch, our drivers don't work for us—we work for our drivers.
You can know your paycheck before you start and have 100% transparency of how you will be paid.
You will have a top notch safety department backing you that puts you and the public's safety first priority
Companies Seeking Previous Driver Employment Verification, Please Click Below: