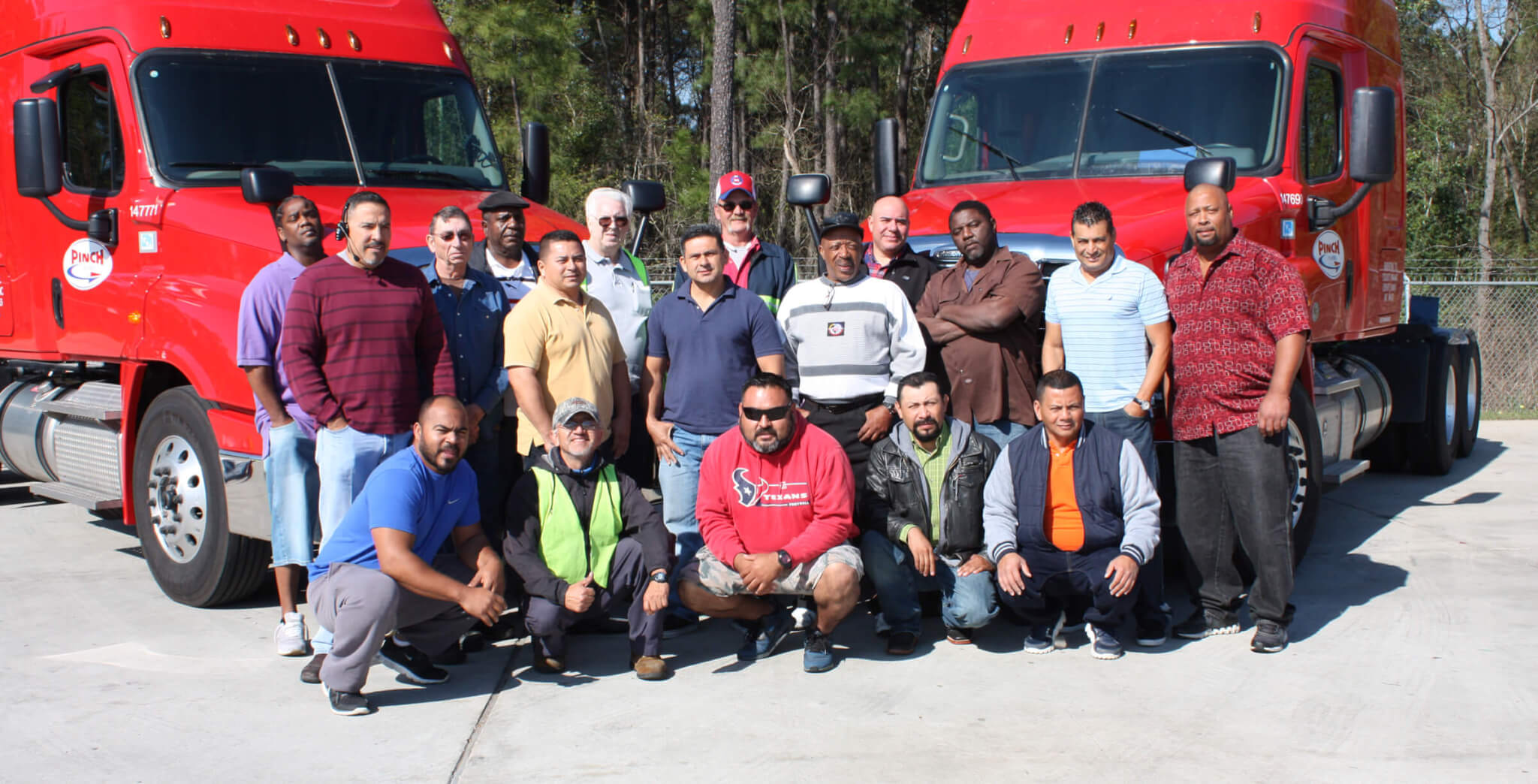 Local Truck Driving Jobs in Texas
For more than 40 years and throughout North America and Texas, our team of Local Truck Driving Professionals and Logistics Group has built and sustained a thriving business based on offering exceptional service to our customers and a dynamic and rewarding work environment to our employees. We take great pride in offering our customers the highest quality transportation services in the industry and we never forget that it is our people that make it possible.  By joining the Pinch Team as a Professional Driver, you will have the everyday-support you need and can count on from the people that count on you.
If you're still on the verge for truck driving jobs, here's something else to think about. As well as reliable, flexible, steady paychecks, we also pay well. In fact, we pay higher than your average trucker job allowing you to top the average $75,000 salary.
Join the Pinch transport family today, where our drivers don't work for us, but we work for our drivers.
For more information about your truck driving job opportunities with Pinch, please contact us at jobs@pinchtransport.com or 713-548-4006
You can know your paycheck before you start and have 100% transparency of how you will be paid.
You will have a top notch safety department backing you that puts you and the public's safety first priority
Companies Seeking Previous Driver Employment Verification, Please Click Below: